Specializing in Spas and Salons, Spalon Techniques, LLC provides consultation, training, equipment and products that will consistently grow your business and equips you with proven specific and simple Systems and Strategies, "In House Profit Building Systems," that will help you to keep your current clients for life and continually gain new customers.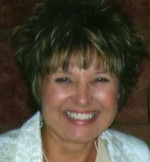 Our founder, Andrea Pekarik Welch, has been "behind the chair" as a licensed esthetician and nail technician, she has managed and owned spas and salons, and has traveled around the country and internationally teaching notable salon and spa owners and their staff the "tricks of the trade" that has helped them to succeed. Specializing in body wraps, body wrap treatments and in microcurrent facial and body sculpting, Andrea has performed over 5000 body wraps on her clients and has shared her knowledge and trained over 100 Spas  and Salons worldwide.
Having owned and operated four salons/spas over the past 15 years, Andrea brings to the table a vast knowledge of not only what it takes to work in the business, but on the business with proper marketing and advertising techniques. With the added support of other business professionals, the Spalon Techniques Team can guide you with the right tools and information that can ultimately grow your business.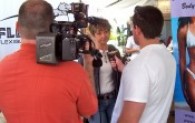 To her credit, Andrea has worked behind the scenes helping celebrities get "red carpet ready" for the Oscars, Grammys and Emmys and has been seen on programs such as Inside Edition, Extra, Modern Girls Guide to Life and The Tyra Banks Show among local news and radio shows around the country.
"We are always in search of the absolute best products and services that we could offer our clients.  On this wonderful journey, we have been poked, prodded, manipulated, squeezed, electrified, pinched and sand blasted.  As well as have been covered in every product known to man that claimed to make us feel better, look younger and be smaller!  We did the foot work, we did the homework and we spent the money in order to be able to bring you products and equipment that are affordable for you and deliver the results your clients are seeking."
Andrea learned quite fast that the "build it and they will come" mentality of owning a business was not at all like the Kevin Costner movie with the baseball diamond in the middle of a corn field.  So learning to market her business and teaching others as well has become a passion.  "It is not complicated to market your business, but persistent and consistent marketing is the key to the success of any business." . . .  And as you probably already know, your family and friends will only "humor" you and frequent your business for only so long!
"Once you realize that it is cheaper to keep the existing and happy client than it is to constantly advertise and market to 'maybe' prospects, you will no longer have to spend your hard earned dollars on 'hope' marketing." 
Andrea's driving force and passion is teaching Spa and Salon Owners everything she has learned over the past almost two decades.  Not only to provide and perform profitable services that their clients will rave about, but to share the exact same Systems, Services and Marketing Strategies that she used to grow her business from one to three locations so other Spa and Salon Owners can do the same.
"It is my goal to bring you proven and results driven "in house" marketing strategy systems, services and products that will provide you and your business with everything you need to deliver fast, measurable and visible results to your clients.  You will you discover how to bring in new customers each and every month.  Simply by implementing these systems into your business you will turn them into happy, long term clients; giving you the satisfying feeling of filling your appointment books week after week."
If you have any questions, please feel free to CONTACT us.
"Thank you Laura and Grace for the great introduction!"  If you would like to read what brought me into this business and why I am so passionate about it, please take a minute or two to read "My Story."
I hope to meet you soon…Until then, be well.
Andrea