BODY WRAP CERTIFICATION FLORIDA ONLY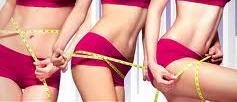 Body Wrap Certification varies from state to state and it is recommended to contact your State Department of Regulations to make sure you and your business will be operating under the law required for performing body wraps.
A Body Wrap Certification and License, as of today, is only required by the state of Florida.
If you do not have a Body Wrap License and you are doing body wraps… you are working illegally in the State of Florida.
In other words, some states may require no body wrap license or body wrap certification at all, other states may require a cosmetology license, a massage therapy license or an esthetics license to perform body wraps.  In the state of Florida you do not need any of those licenses prior to needing a body wrap certification license should you want to perform body wraps.
In the State of Florida, a 12 Hour Body Wrapping Certification Course is required to perform body wraps.  The Florida State Requirements are as follows:
Three (3) hours of Instruction on HIV/AIDS and other Communicable Diseases
Four (4) hours of Instruction on Sanitation and Sterilization
Four (4) hours of Instruction on Disorders and Diseases of the Skin
One (1) hour of Instruction on Florida Laws and the Rules of the Board which affect and govern the practice of body wrapping.
As a student, you must present a valid Driver's License, Social Security Card #, and money order, cashiers check or paypal payment for the fee required (below) and a $30.00 money order payable to Department of Business and Professional Regulation.
You will also need to have two (2) passport pictures taken (one for the state and one for you to keep for your license), when submitting your 12 Course Certification paperwork from me.
OPTION 1:  $895  (includes the $30 Florida state fee)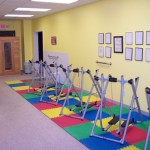 If you are new to body wrapping and want to experience and learn about the different types available before you begin your body wrap business, then this is the OPTION for you!
Not only will you meet Florida state requirements, but you will also get to experience one of the three most popular body wrap treatments on the market today.
We come to YOU….On YOUR Site 12 Hour Course (you will need to provide the location)
You will experience one of the following different types of body wrap treatments (your choice):
I only use LA SlimWrap body wrap products.
1.  Mineral
2.  Aloe/Clay
3.  Infrared
OPTION 2:  $295
You will meet the 12 Hour Required Florida State Department of Regulations Body Wrapping Certification Course via and Skype (or Facetime).  Course must be given face-to-face providing information, tests and demonstrations.*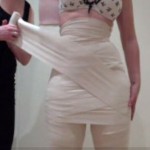 OPTION 3:  If you are new to body wrapping and are planning on opening a body wrap shop or adding body wraps to your existing business and you decide that LA SlimWrap body wraps will be your body wrap product of choice to offer your clients, during training we will cover the all the requirements for the 12 Hour Florida Body Wrapping Certification Course during your LA SlimWrap training.   LA SlimWrap Body Wrap Business Info
PLEASE CALL 630-343-9730 for more information and/or to set your Certification Date.
*Word of Caution! If you should contact any Florida 12 Hour Body Wrap Certification provider and they are only emailing you the information and stating you will be certified, then buyer beware!  As per the State of Florida's Department of Regulations, this is illegal and your certification may be null and void.