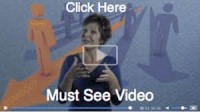 How do you think your business would change if you could get your current clients to come into your spa or salon more often, spend more money enjoying more of your services and buying more of your products and referring more new customers to you on a daily basis?
Well I can show you how to do just that and ultimately have a Full Book Every Day!
I took my body wrap business from 50 wraps a month to over 700 wraps a month and 3 locations using these exact same tips and strategies I would like to share with you.
You will learn EXACTLY what I did, so that you can grow your business into having a Full Book Every Day; leaving you with less stress and more money….and who knows, maybe even a second location.  After all, once you have figured it out…it's all about rinse and repeat.
Here are some of the Systems I put into place that you can do too:
LTV.  This is so important! Learning to determine the 'lifetime value' of your clients.  Do you know what your clients' lifetime value is.
Welcome System.  Learn how to, from the moment you engage your new customer, turn them into a satisfied, happy client.
KIT System.  This "Keep in Touch" System allows you to easily and consistently stay in front of your your clients without being annoying and/or making them feel constantly bombarded with "buy me, buy me".
G2G System.  How reciprocity plays an important part of your business.
DMB System.  How to easily double your business with one simple question.
BFF System.  How having a friend or family can save them money and make you more.
WOW System.  How to stand out from your competition.
CA System.  We will discuss introductory offers vs. loyal client offers
Memberships.  Have you considered offering a membership, but just don't know where to start or think it's just not worth the trouble?  Why considering this is a must!
Closing System.  Yes, you must have one of these.  Without the proper way to close your clients, you are not only losing money, but really doing your client a disservice by taking a chance of them feeling the past hour or two with you was not worth their time and/or money.
NOW REMEMBER, this was with just body wraps!!!  With that substantial size of a client data base, it is very easy to have a full book every day with any other service you may choose to provide.
I will also discuss and help you how to build the perfect Client Retention System….The NUMBER ONE lacking element of most salons and spas in the industry!
To get started just CLICK HERE and you will be taken to the exact page to receive VIDEOS that I have put together just for you!