The infrared body wrap is a very powerful infrared detox wrap!
We all know that when we have a fever that our body sweats in order to not only cool us down, but to also release the toxins that can be making us sick in the first place.
I have found that using the infrared wrap to help in my daughter's "cancer wellness" has been very beneficial.  After reading the book "Detox or Die" by Dr. Sherry Rogers and knowing what I have known for many years in the beauty industry (specially body wraps), using the infrared wrap to help rid Kathryn's body of excessive fluid and lingering toxins in her system was a no-brainer for us to use.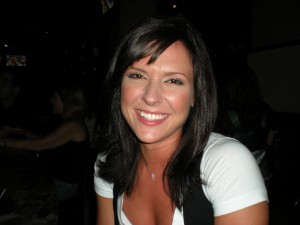 My daughter, Kathryn, (27 years old at the time) was diagnosed with T-Cell Lymphoblastic Lymphoma on May 29, 2010.  With a softball size tumor growing in her chest after a trip to the Emergency Department because her head was swelling rapidly (the tumor was cutting off the blood supply coming back down out of her head), immediate radiation was needed.  This was to follow with 8 rounds of chemo that lasted 4 days every 21 days.  So for 10 months with many hospital visits, over 25 pints of blood transfusions and countless platelet transfusions and too many medications to even want to tell you about…her poor body was totally exhausted.  Without going into too much detail here, I can assure you that anyone going through cancer and its treatments is a living hell at times.
Even though Kathryn's attitude is great, being a beautiful young woman who always ate nutritionally sound, exerc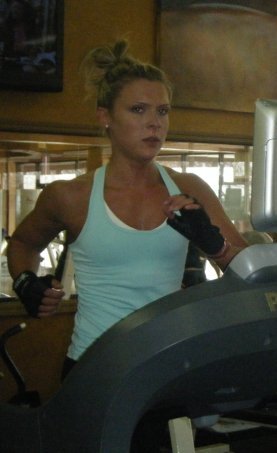 ised everyday, the disease does take its toll on the body no matter how great your attitude and outlook is.  During and after every treatment, Kathryn was miserable from the excessive water bloat and just down right exhaustion from all of the treatments.
Every once in a while I would give her an infrared wrap to help with some of the nasty aftermath of the chemo and hospital stays.  Although I won't go into much about the disease itself, I will tell you that the infrared detox wraps helped to alleviate some of the excess fatigue and bloat when Kathryn was so uncomfortable.  Most of the times the sweat that came out of Kathryn was clear, there was one day that just blew us away when I got her out of the wrap…I am sure you will be floored too.
This picture was taken after giving  Kathryn an infrared wrap treatment prior to any of her chemo treatments (no creams or lotions were used).  Usually after the 60 minutes the fluid the plastic is clear.
I started giving her infrared treatments two months after her 8th round of chemo (4 days of chemo every 21 days for 8 treatments) in order to help rid her body of the excess "bloat" that the chemo caused.
As you can imagine we were amazed to see what came out of her after this particular infrared wrap.  The fluid in the plastic wrap (Kathryn would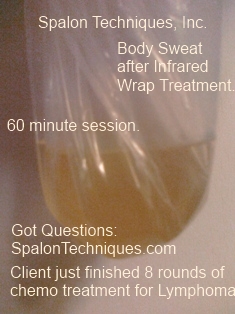 lay on a plastic drop cloth with only underwear on) then wrapped in the infrared wrap blanket and covered with a thick blanket to keep all the heat within the blanket and we just let the infrared do its work!  (Oh and by the way, that yellow color was the color of one of the chemo bags that dripped into her system!)
Over the years I have seen what an infrared wrap can do for my clients with cellulite, muscle pain and even weight loss, but had only heard about using it on cancer patients.  Well, as the saying goes, "never say never" because her I was able to see for my own eyes how really well the infrared wrap can work to detoxify the body.
Kathryn still has a long way to go (as of today, March 11, 2011) with 3 weeks of daily radiation starting in a couple weeks and then an additional 2 years of chemo pills and of course lots of prayer that she stays in remission and kicks this evil beast for good!
I would love to hear from you if you have used or know someone with cancer who has used infrared to help them detoxify and feel better.
Wishing you all the best of health.
Andrea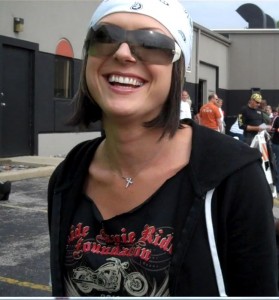 UPDATE:  June 1, 2012 It has been two years and 3 days since that horrible emergency room visit and I am happy to let you know that Kathryn is doing great!  Still on monthly doctor visits and still 18 months of daily chemo pills, but Kathryn is back at work and living life to its fullest!  Praise the Lord!……………and on we go! 🙂