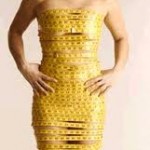 There are many different types of body wrap treatments to choose from. It is important to remember that all body wraps serve some purpose to a healthier lifestyle. Anywhere from simply moisturizing dry skin to detoxification and even inch loss, body wraps can provide the results you are seeking.
While most body wrap treatments require some sort of compression to achieve inch loss, not all inch loss is necessarily achieved by the compression. In other words, most all products used for body wrap treatments will give achieve some sort of inch loss. However, better inch loss is obtained when a compression type, or elastic bandage, is used.
Here are most of the different types of body wraps available. All of the body wrap treatments below are not based upon sweating or water loss to achieve their particular results.
Algae: Algae, which is also known as seaweed, is applied to your entire body. The algae paste is applied warm and you will be cocooned in blankets to stay warm. Algae is used to nourish and detoxify the skin. One must be careful in considering this wrap if they are allergic to iodine or shellfish.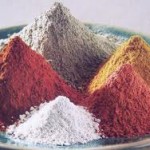 Clay: This is similar to a mud wrap (see below). There are many different types of clay and each one is used for different therapies. However, clay is primarily for detoxification and to diminish cellulite as it helps to rid the body of excess water. Specific aromatherapy oils may be added to the clay to not only smell good, but also to provide additional results.
Compression: This is by far the most popular of body wrap treatments for inch loss. This wrap can easily be classified as a "mummy wrap." Though most all body wraps require some kind of wrapping or cocooning, the compression wrap always uses elastic bandages to achieve maximum results. Although the products used for this wrap can vary from aloe vera, clay, herbal, and mineral; the mineral body wrap being the most popular compression wrap.
Cryotherapy: A cold wrap treatment, designed to control excess fluid in the hip, leg and thigh areas. Cryotherapy is used mainly to help with fluid retention. Because of the coolness of this type of wrap, the circulatory system is stimulated, helping the body to rid itself of the excess fluids. Although this wrap is very effective, if you have a low tolerance for cold, then this is probably the most uncomfortable wrap available.
Herbal: Cotton cloth, muslin or elastic bandages are soaked in an herb-infused solution and you are wrapped firmly and cocooned in plastic and in blankets to keep you warm. Used for skin softening and inch loss body wraps.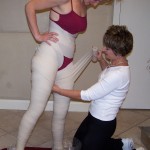 Mineral: Mineral body wraps, which are also called compression or active wraps are the most popular for inch loss. These body wraps mostly contain calcium, mineral, potassium and other pertinent minerals to help with detoxification. This is the wrap is uses the elastic bandages that have been soaked in the mineral solution. You are wrapped very tightly, but not too tight as to cut off circulation and then you will be doing light exercise for one hour while in the wrap. The bandages help to compress the fat cells, the minerals help to release the the toxins in between the fat cells and the movement keeps the lymphatic system working to help flush the system. The mineral wrap is also known as the slimming body wrap.
Mud: Mud, like clay, can help to pull the impurities from the body when it is drying on the body. Mud treatments are used to help with water retention and may may help ease arthritis and soothe minor skin irritations.
Niacin: The niacin wrap is designed to promote circulation to break up and help rid the body of trapped toxins. With this particular wrap you will be slathered with a cream product and then wrapped firmly with a plastic film to keep the product close to your skin. You will then relax for one hour cocooned in blankets to keep you warm.
Paraffin: Paraffin is best known as an addition to a manicure or pedicure. With a manicure or pedicure you "dip" your hands or feet into the wax after a lotion or cream are applied. The heat of the wax helps the lotion or cream to penetrate the skin and the wax keeps the heat in.
When using paraffin as part of a body treatment, the paraffin will be brushed on your body after a lotion, cream or oil is applied. You will then be cocooned in blankets to keep the heat in. Not only does this type of body treatment have a softening and moisturizing effect, but also helps to reduce aches and pains of the muscles and joints. Many arthritis sufferers use paraffin as daily home treatments. This treatment is very popular during the cold winter months or in very dry climates.

Parafango: This body treatment is much like the Paraffin Wrap above. "Fango" means mud in Italian. This treatment uses a warmed mixture of paraffin wax and mud to help stimulate the skin and pull out toxins through the skin.When combing the paraffin with mud, you get a double whammy of a treatment. The mud helps to detoxify the body while the paraffin keeps the mud "glued" to you to achieve maximum results. You will need to relax and lie still for about 45 minutes while being cocooned in blankets to keep you warm.
Seaweed: Your body is slathered with a warm mixture of seaweed. You will then be cocooned in a plastic sheeting and then you are wrapped in a heated blanket. The seaweed wrap is a great detoxifying wrap as it is very high in minerals. However, if you are allergic to iodine, then caution should be taken.
There may be some contraindications to some of the body wraps listed above. If you have any concerns at all when you visit your salon or spa to experience a body wrap, make sure you ask questions and if needed, seek a doctor's advice.
Having performed over 5000 body wraps on clients and enjoying them herself for over 15 years, Andrea Pekarik Welch is known as "The Body Wrap Expert" among her peers.
Article Source: http://EzineArticles.com/?expert=Andrea_Pekarik_Welch