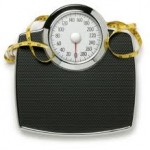 How does an Infrared Body Wrap Help with Weight Loss
An Infrared Wrap can help with weight loss by simply speeding up the metabolism and can result  in substantial calories being used in one infrared wrap treatment.  Sweating is part of the complex thermoregulatory process of the body that increases the heart rate and metabolic rate.  Fat becomes water soluble at 110 degrees Fahrenheit and then allows the body to sweat out fats and toxins.
Infrared Weight Loss is different for everyone.
As every individual is different, fat loss from an infrared body wrap will depend upon the body structure of that person.  So the greater the excess weight someone has, the faster and more dramatic results will be seen.  Some people may not experience a great weight loss, but will see an improved body appearance by losing inches or dress sizes.  Extremely physically fit people that don't carry excess weight or inches can experience much improved muscle tone and have a tendency to begin to sweat faster than those who are less active.  Because of this, the more physically active a person is, the greater the benefits that can be achieved from an infrared body wrap.  A less active person may take longer to see results as their body must grow accustom to the infrared wrap heat.
Of course if a client who is using an infrared body wrap then eats or drinks excessively, most of the results from the infrared body wrap treatment will be regained.  Commons sense tells us that as with any body treatment or system to help one attain a better physical appearance, one must adjust their nutritional needs.  Ideally, infrared body wraps will be most beneficial for those who eat healthy and exercise regularly.
Clients that lead a very sedentary lifestyle can still achieve great results, but will require a longer period of time.  They must also adjust their exercise and eating habits to obtain their desired results.
My experience using the infrared body wrap on myself and on clients provides a body reduction of at least one size in approximately 6 – 10 infrared body wrap treatments and allowing a 2 to 3 span between each treatment. Although these are the standard results I have experienced and I have seen, results really are different on every person and dependent upon their body type and lifestyle.
If you would like to know which infrared body wrap system I use, feel free to contact me.   And if you have had any experience with infrared or getting infrared body wrap treatments, please do leave a comment.